French Leader Sarkozy Slams Obama, Warns He Might Be Insane | EUTimes.net
A new report circulating in the Kremlin today authored by France's Directorate-General for External Security (DGSE) and recently "obtained" by the FSB shockingly quotes French President Nicolas Sarkozy [photo top right with Obama] as stating that President Barack Obama is "a dangerous[ly] aliéné", which translates into his, Obama, being a "mad lunatic", or in the American vernacular, "insane".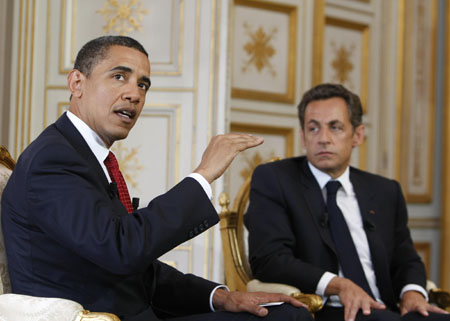 Comments: We are hearing of this insanity from different places. Are they unfounded attacks? I have always considered Progressives to be delusional so maybe we have the King of delusional.